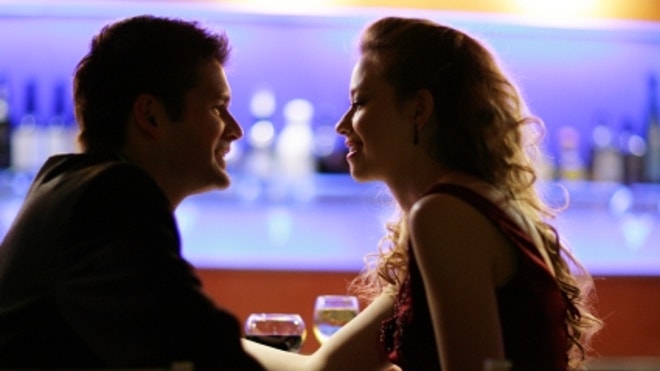 Romance is a wonderful thing. We agree having a wonderful marriage isn't just about romance and sex. There are
5 pillars of an amazing sexual relationship
. That's why we're very excited about the next stage of GetLusty for Couples. Our beta is now live. We welcome you to
sign up today
! Whether you're in Chicago or San Fransisco, we'll have valuable ways to improve your sexual relationship.
For now, let's ponder how important sex and romance are to our most intimate sexual relationships. Our favorite husband, Tommy Allen, is here to talk briefly about why romance and sex are equally important.
* * *
Romance is such a special thing. It's not about sex. Romance is about a particular, extraordinary connection you feel with someone very special and your burning desire to express that feeling.
Romance is holding hands, opening car doors, hugging and kissing (lot's of kissing), smiling and heaps of touching. Romance is sharing your life with another in the most intimate of ways short of actual sexual activity. It's eating from the same fork, drinking from the same straw and using the same chap stick. Anything to feel closer to the one you love and have that intimate contact with their most personal being, feelings, and thoughts.
Romance is being so close when you are sitting together that your legs touch. It's rubbing your toes together when lying in bed. Romance is the fascination you feel about everything your lover says and feels. It's your inability to keep your hands off them when they walk by.
I love the physical contact associated with romance. I never get enough hand holding, toe touching, close up slow dancing and dinner sharing. The more physical contact I have during the day makes my whole attitude improve.
Anytime you walk, hold hands. Feel and enjoy every finger as they are intertwined with yours. Enjoy the sense of security knowing they're there. Let the warmth of their palms fire up your attraction.
Romance should be a part of your normal activity. Go out to dinner and enjoy each other's company as if you are dating. Don't have a date night — have a date life. There is no special day to be romantic, be romantic every day. I've never heard of anyone being against romance. You may wish you had more of it in your life. You may feel like it's hopeless, that you'll never have that special romantic feeing from anyone. But you can change that, you must become the romantic.
Next time you go out with someone special, grab their hand and link your fingers. Give it a good squeeze and let that warmth of your affection flow through your palms. You'll feel better and I'll bet they will, too.
Originally posted on
Tommy Allen
's Blog.
Tommy is our favorite husband of over 3 decades! He now shares his ideas with other couples to help with their success. How great!
Tommy has been happily married for 34 years and together he and his wife have 3 grown sons. He is a student of life and love. He loves to learn by watching, listening and observing others. He use his blog to share his observations on life, love and relationships. Love is Tommy's favorite subject. He and his wife have lived and loved and loved and loved some more in Daytona Beach for more than 18 years. Want to see more from Tommy?
Check out his blog
.