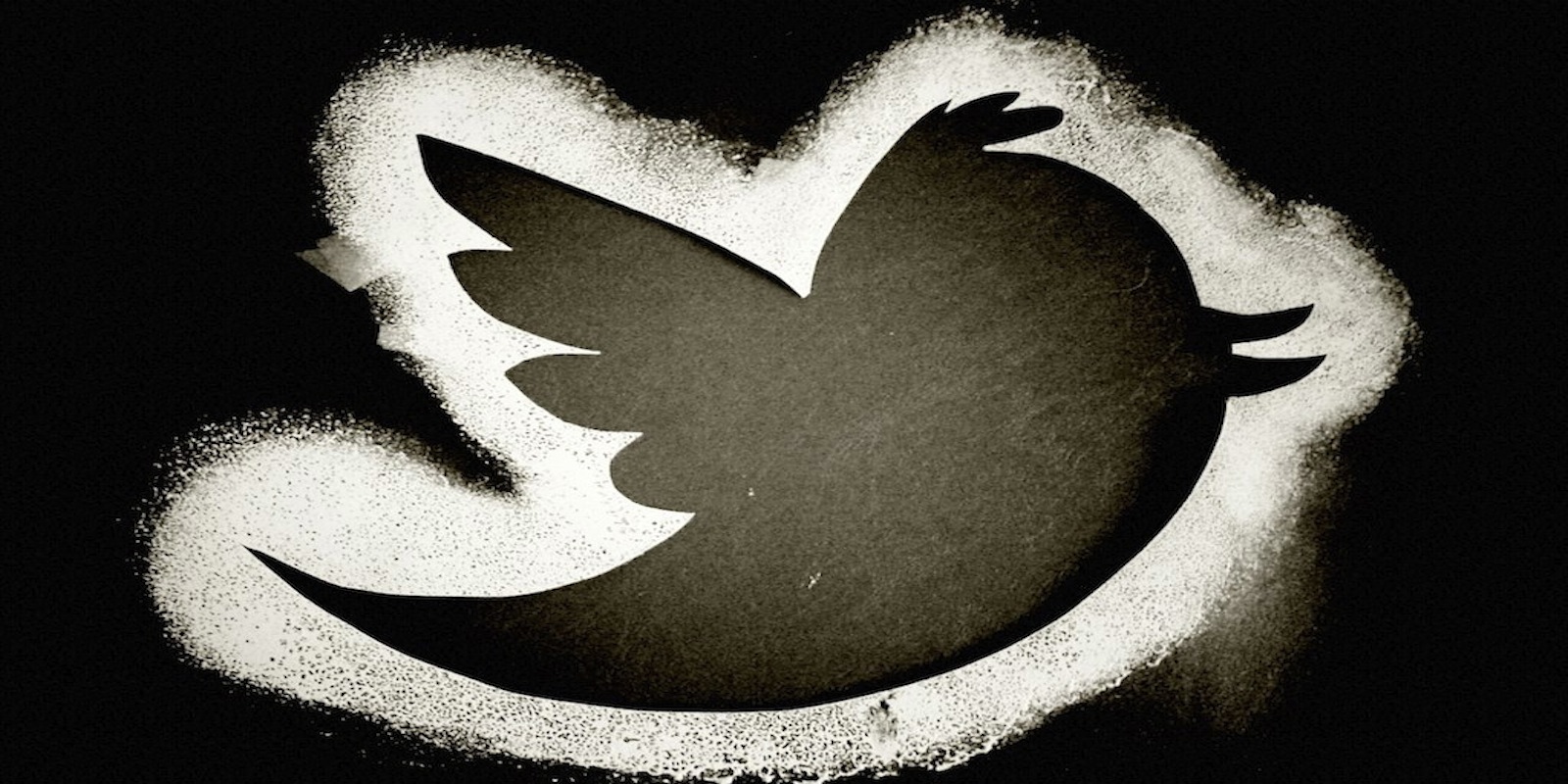 At GetLusty, we're all about empowering couples to have amazing sexual relationships. What better addition to Twitter's
#FollowFriday
(also
#FF
) than our top 100 favorite sex positive people? We follow these folks and really love their message. Our team has compiled a hefty list of 101 sex positive individuals and organizations to follow this Friday. The list was so big, we had to break it in two! Below we've segmented into gay, lesbian, LGBTQ, erotica and organizations. Don't forget to follow
@GetLusty
on the bottom!
* * *
Gay
@AMERICAblogGay
(Washington, DC)
Name: AMERICAblogGay
Profile says: One of America's most influential gay civil rights blogs. Editor @aravosis
@Instigaytor
(Chicago, IL)
Name: Insti(gay)tor
Profile says: Insti(Gay)tor is an exclusive matchmaking agency that provides introductions, #date coaching and singles events to the GLBT community.
@DaleLazarovXXX
(Chicago, IL)
Name: Dale Lazarov
Profile says: Writer/editor of chic, wholesome hardcovers of gay erotic comics filth published by Bruno Gmünder Verlag and distributed worldwide! Lives in Chicago.
Lesbian
@Lesbilicious
(UK)
Name: Lesbilicious.co.uk
Profile says: The web's tastiest lesbian magazine.
@100Lesbians
(Los Angeles, CA)
Name: Emily Wilcox
Profile says: Relationship expert and author of
100 Lesbians Walk Into a Bar... Real Women. Real Questions. Real Funny.
@LesbianLoveGuru
(New York, NY)
Name: Christine Dunn
Profile says: Helping lesbians re-ignite the love, passion, and deep connection in their relationships.
LGBTQ
@viviane212
(New York, NY)
Name: Viviane
Profile says: Sex nerd and tech top. Interests include blogging, kink, LGBTQ health and policy, social media, sex-positive culture, privacy and technology.
@KateLoree
(Encino, CA)
Name: Kate S. Loree, LMFT
Profile says: Sex columnist & psychotherapist. Advocate for free thinkers, creatives, sex workers, LGBTQ, swingers, polyamorous, and kinksters.
@QueerieBradshaw
(San Diego, CA)
Name: Lauren Marie Fleming
Profile says: Queer femme sexpert who tweets a lot about porn, cancer and your mom. Professional speaker, writer & Editor-in-Chief of QueerieBradshaw.com. See also
@LaurenMF
.
@sexgeekAZ
(Toronto, Canada)
Name: Andrea Zanin
Profile says: I'm a queer-poly-kinky gal with a taste for the nerdy, the sexy & the political (& the chocolate). Blogger, journalist, speaker, PhD student, translator, and editor.
@Fausto_Sterling
Name: Anne Fausto-Sterling
Profile says: Dr. Anne Fausto-Sterling is a leading expert on the development of sexual identity as well as the biology of gender.
Erotica
@HollyRandall
(Los Angeles, CA)
Name: Holly Randall
Profile says: Erotic Photographer/Director/Producer
@ashenwhite
(Toronto, Canada)
Name: Ashen White
Profile says: Author and blogger of erotic tales & horror tales - things that go bump or bonk in the night.
@writingdirty
(New York, NY)
Name: Jack Stratton
Profile says: Erotica writer, New Yorker, blogger, activist, hedonist, poly, dandy, and self publisher.
@Cassandra_Carr
Name: Cassandra Carr
Profile says: Award-winning, multi-pubbed erotic romance writer.
@tonyakinzer
Name: Tonya Kinzer
Profile says: Author of
The Boss's Pet
series.
@OCEroticBooks
(Boulder, CO)
Name: OystersandChocolae
Profile says: Slingin' the smart smut since 2005. Erotica stories, art, poetry at OystersandChocolate.com and erotic books at OCEroticBooks.com
@MichelleFawkes
Name: Michelle Fawkes
Profile says: Erotic romance writer.
@XciteStories
(London)
Name: Xcite Sexy Stories
Profile says: If you love hot, sexy stories then you'll enjoy our free reads, reviews & new title info.
@PortiaDaCosta
(Yorkshire, UK)
Name: Portia DaCosta
Profile says: Veteran author of erotica & romance.
@eroticnotebook
(England)
Name: Ruby
Profile says: A delightful head of kink & lone parent. Founder of Eroticon, UK's first sex blogger erotica authors conference.
Organizations
@CatalystCon
Name: CatalystCon
Profile says: Sparking Communication In sexuality, Activism, and Acceptance. Next conference: March 15-17, 2013 Washington, DC
@sexedjournal
Name: American Journal of Sex Education
Profile says: A peer-reviewed journal on sex ed, with research, scholarly commentary, lesson plans, resource reviews, and more. Tweets by editor Bill Taverner.
@swopusa
Name: SWOP-USA
Profile says: Sex Workers Outreach Project: Sex Workers Rights Are Human Rights
@TheCSPH
Name: The CSPH (Center for Sexual Pleasure & Health)
Profile says: The Center for Sexual Pleasure and Health is now on Tumblr! Follow us at www.thecsph.tumblr.com
@Sex_Science
Name: SSSS sexscience.org
Profile says: The Society for the Scientific Study of Sexuality (SSSS) is an organization dedicated to the advancement of sexuality knowledge, research, and sexual science.
@KinseyInstitute
Name: Kinsey Institute
Profile says: Keep in touch with sex research news and events
@goodinbed
(New York, NY)
Name: Good in Bed
Profile says: We believe that sex matters--your sex life in particular. Follow us for sexy news, intimate advice, and smart sex ed that works.
@MakeLoveNotPorn
(New York, NY)
Name: Make Love Not Porn.tv
Profile says: We like great porn. We like great sex. They're not always the same thing.
@NoH8Campaign
(Los Angeles, CA)
Name: NoH8 Campaign
Profile says: Join the fight to end H8!
@SexExperiment
Name: The Sex Experiment
Profile says: A man, a wife, a dare. From the erotic blog.
Name: The Gottman Institute
Profile says: The official twitter of the Gottman Institute, which provides practical, research-based skills to strengthen and restore marriages & relationships.
@getlusty
(Chicago)
Name: GetLusty for Couples
Profile says: Couples: End boring sex! See our 425+ articles. Our daily eNewsletter http://bit.ly/Rm5xOK Version 2 Launches Dec 1. Sign up! http://bit.ly/GetLustyBeta
I'm sure we're missing many here! To include one you love, comment below!